Here is a story of a small girl from Sundarbans namely Rinki Patra. Her happenings are liberating us from the destructive power of fear, pointing the way towards the goal of the rehabilitation of the human willpower and the rebirth of faith and confidence in the human person. We start a transcendental journey from body to soul for Rinki Patra. Rinki lives in Sumatinagar village of Sagar Island just adjacent to Bay of Bengal lost her mother Madhabi Patra at the time of her birth due to mal-nutrition and underage marriage. Rinki was sheltered in his maternal uncle's house at Sumatinagar village.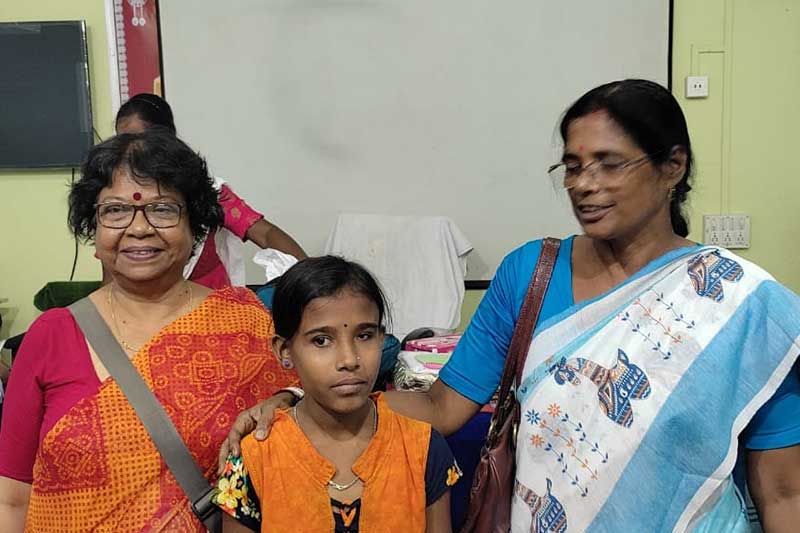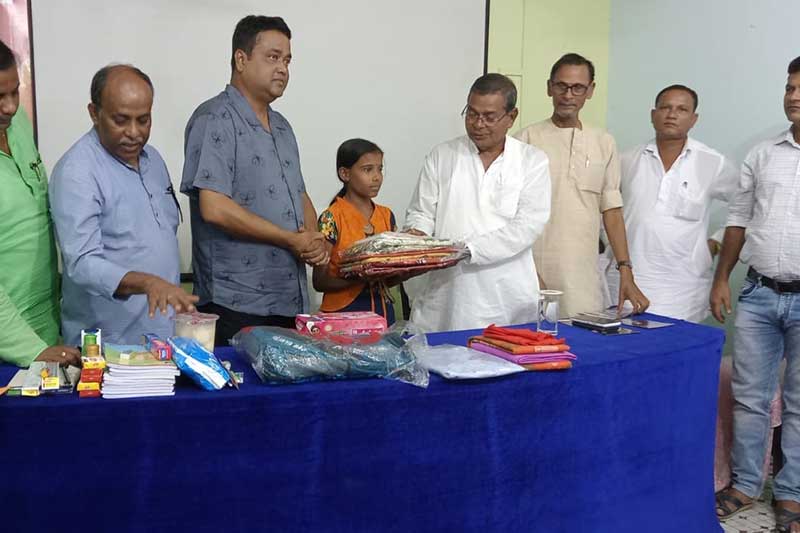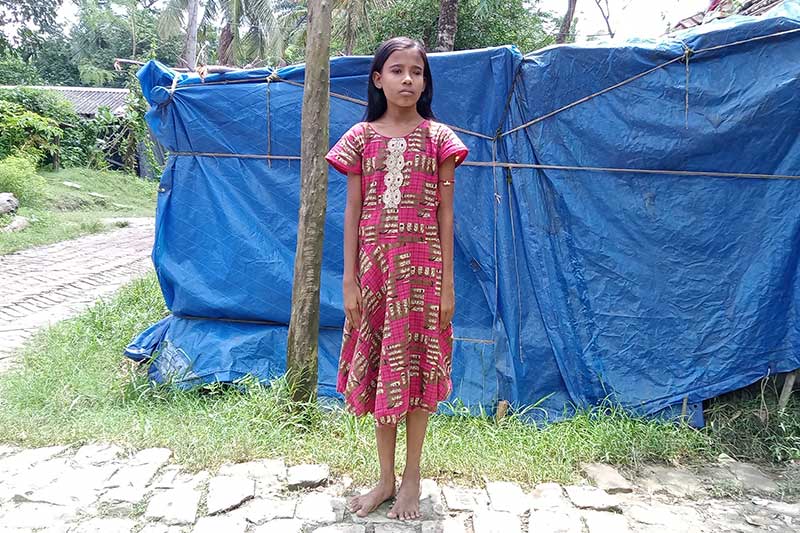 Madhabi's husband Pawan Patra actually was unemployed and after demise of his wife Madhabi, Pawan married another girl but never inquire for his daughter Rinki. She is growing up at the house of her maternal uncle almost by begging. Vision of Rinki's left eye was low by birth, and her physical growth is also foiled due to mal-nutrition. In Covid-19 situation her food, clothing, education and all required things were hindered. At that time her father died in other state when he migrated to sale his labour there and finally Rinki became totally alone orphan. She has lost even her last hope of life. Though she never received any cooperation from her father, still that man was her last resort and throughout darkness of her life he was the only hope of light. In this situation her maternal grandfather and grandmother started neglecting her. Their situation also became vulnerable due to cyclone Amphan in 2020. They said Rinki to be involved in income generation work and tried to involve her as maid servant in the capital city Kolkata. But Rinki is studying in class VIII having good result and wants to continue her study with the help of the social optimism. Because she feels that justice, freedom and peace are not only intellectual achievements. She feels that, we cannot live and work without the hope that humanity is really capable of rising to a higher moral plane. She and the other vulnerable children like her still believe that somebody in this world will come to save us. They say with strong believe that, "God will come to us. We have heard, God loves children. We have not done any sin, we definitely get that supportive hand and will rise again. We are sure because we have learnt in our schools from teachers that highest destiny of us is to become more humane, more spiritual, more capable of sympathetic understanding. Then?"
Rinki asks us, "somebody will come, we are sure, we are waiting for that extended hands, we know somebody will come to help us from this big planet.  We are to be without sleep alone and wait, some will come".
Name: Rinki Patra
Father: Late Pawan Patra
Mother: Late Madhabi Patra
Age: 14 years (D.O.B. 26/06/2008)
Sex: Female
Education: studying in Class VIII
Physical status: Left eye can see 50% only
Address: Vill.&P.O. Sumatinagar,
P.S. Sagar, District-South 24 Parganas,
Pin-743313, West Bengal, India
Contact Person:
Mr. Ansuman Das, Secretary & Director,
Sabuj Sangha – a civil society organization
30/9 Rajdanga Main Road (East)
Kolkata 700 107.
Mobile: 0091-8240557626
E-mail: director@sabujsangha.org