Nature's fury is the unending destiny for the remote coastal and riverine villages of Sundarbans. Series of cyclones, heavy rainfall, massive land loss is almost synonymous when we utter the word – Sunderbans.

In such a situation our efforts for rehabilitating the impacted people has become an integral part of our major activities. We carried on our efforts for building Climate Resilience among them by consistent awareness and plantation drives through them- resulting in the creation of Mangrove Sensitive Communities and Mangrove Protection Groups.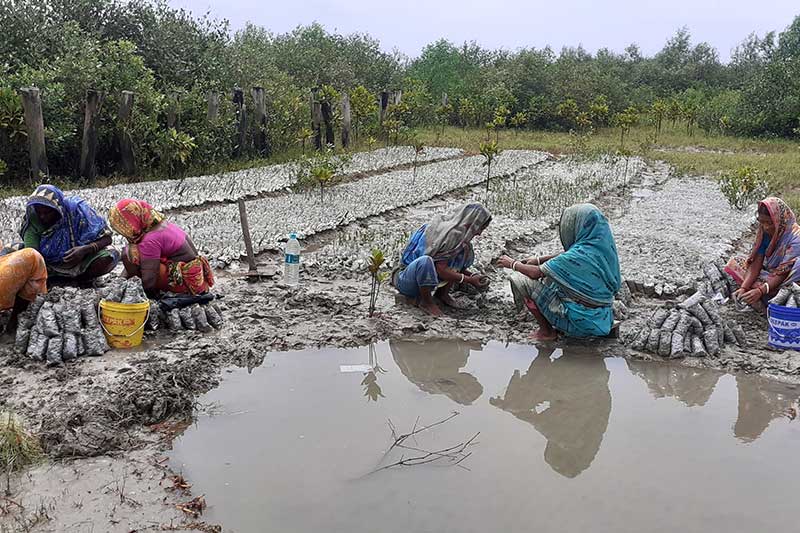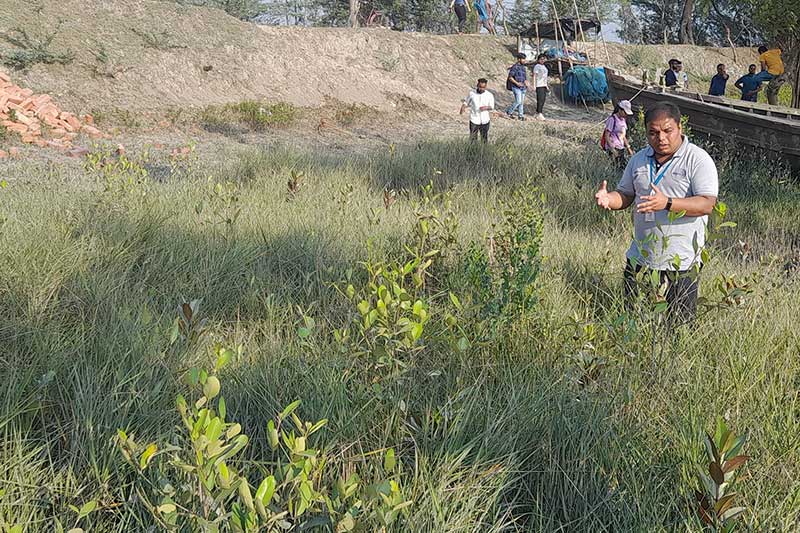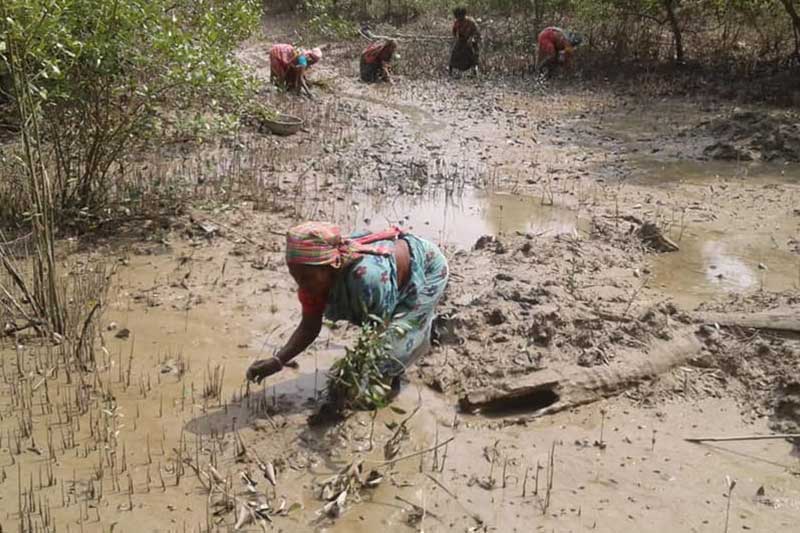 We have also embedded such activities with the perception of Holistic Village Development as it is an inevitable necessity for facing and combating the drastic natural changes in terms of geography, pattern of forestry etc. with fast Climate Change
The initiatives of creating Mangrove Sensitive Communities and Mangrove Protection Groups have created a strong integrated approach among the wider impacted communities in riverine and coastal Sundarbans.
The communities are now proactive in protecting their own planted Mangrove Saplings across various vulnerable spots.
Now the soil is ploughed around the planted saplings for good and strong growth of tree roots. Saplings are watered and shaded.
The community is now determined to establish a strong resilience for their own protection and survival.
Being a rooted Civil Society Organization from Sundarbans we are consistent in our efforts to support them as well with seeds, saplings and close monitoring, sharing views etc.
This will enhance the ecological protection movement among the people and will also contribute strengthening the resilience.