On 1st July 2022, State Bank Foundation Day, the Regional Manager of State Bank of India (SBI), Shri. Anupam Basu launched off "SBI Sanjeevani-Clinic on Wheels", a mobile medical unit project at State Bank of India College Halt Branch in Alipurduar District to provide primary healthcare services in 20 villages of Alipurduar II and Kalchini Blocks of Alipurduar District, West Bengal. During the event, a Key of a mobile medical van has been handed over to Shri. Ansuman Das, Secretary & Director, Sabuj Sangha (SS).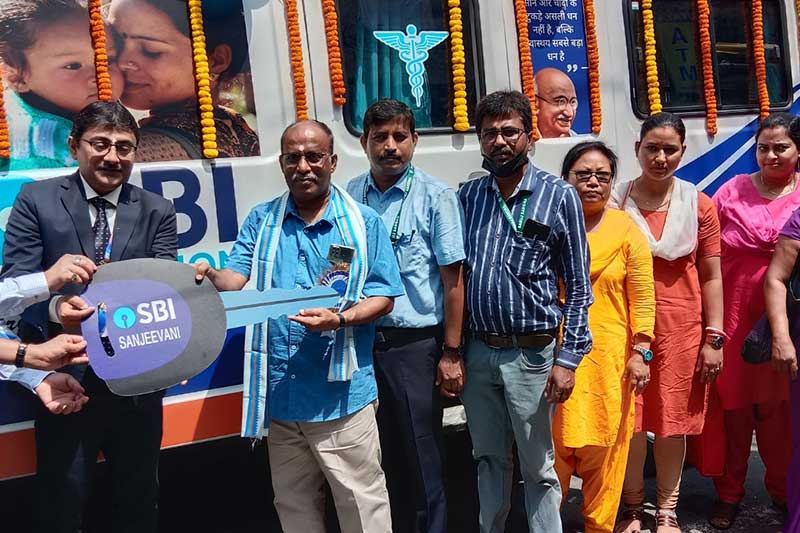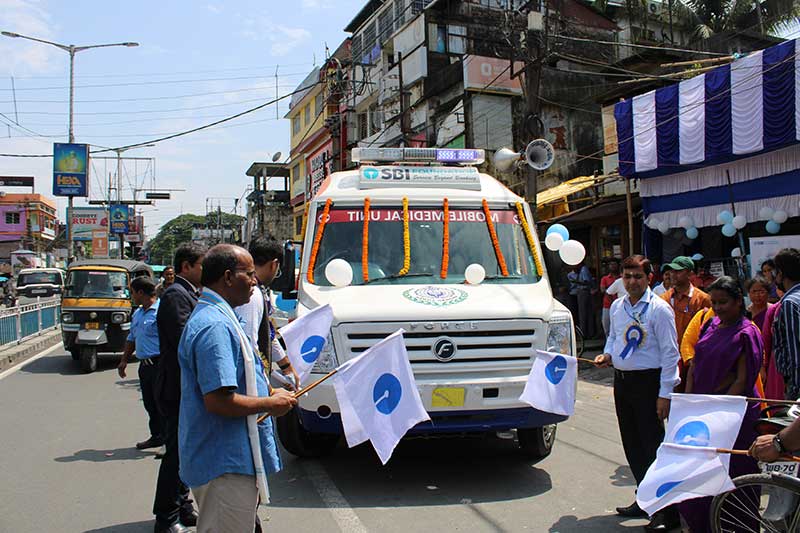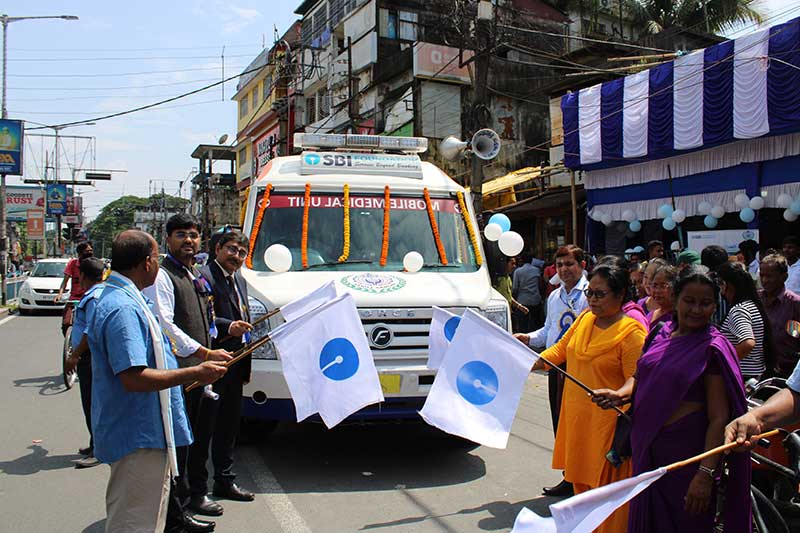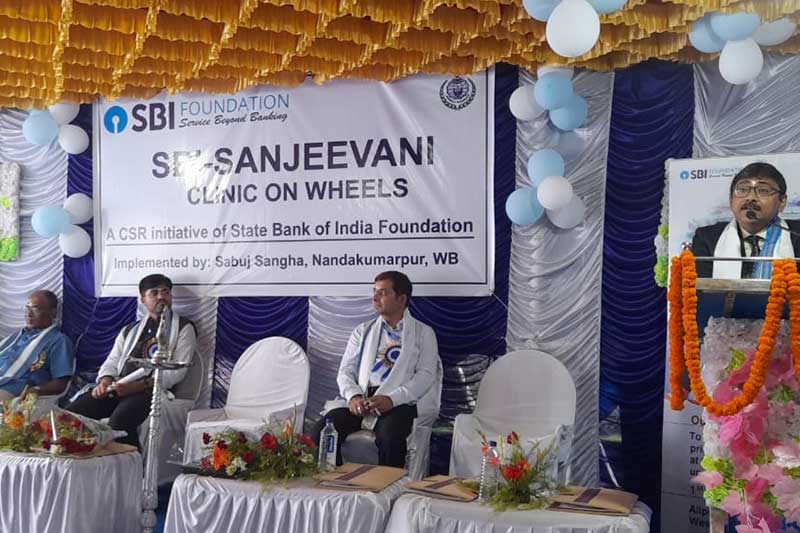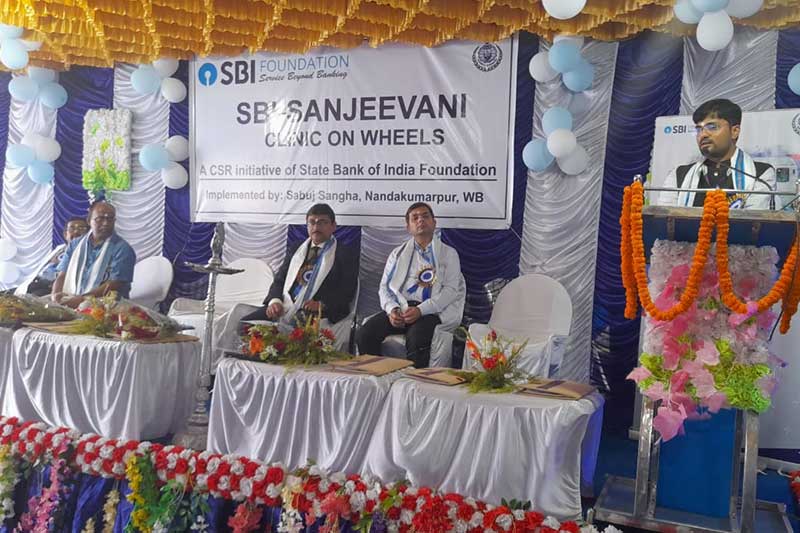 Speaking at the event, Shri Anupam Basu shared that "Providing Healthcare has been one of the key focus areas of SBI Foundations CSR strategy and we believe that SBI Sanjeevani initiative through our Mobile Medical Units will help in improving the quality of life of communities in the remote villages of Alipurduar II and Kalchini blocks. The initiative will not only provide primary healthcare services at the doorstep but also create awareness and improve the hygiene practices in these areas, through special drives and camps".
To grace the event, Shri Niraj Prasad (SBI DGM), Shri Surendra Kumar Meena (District Magistrate), Shri Rajesh Kumar Jha (Chief Manager), Shri Rajaram Chavan (Operations Head of SBIF), Dr. D. K Bramha (CMO SBI-Sanjeevani), Shri. Arunabha Das (Head of External Relation, Sabuj Sangha) BMOH Kalchini, ASHA workers, ANM workers and about 200 community people were also present.
Published by: Ananda Bazaar Potrika, Janpath Samachar and Uttar Banga Songsad