Name: –Rahima Khatun
Age: – 38 years
Vill & P.O: –Sridharpur
PS: – Nandakumar, Dist: – East Medinipur
Date of joining Digital SakhiProject: –
17th July 2019
Present Annual Income: – INR 72,000.00
Before joining her annual income was: – INR 24000.00
Daughter of a Tea vendor Rahima completed her BA with Honors in Bengali.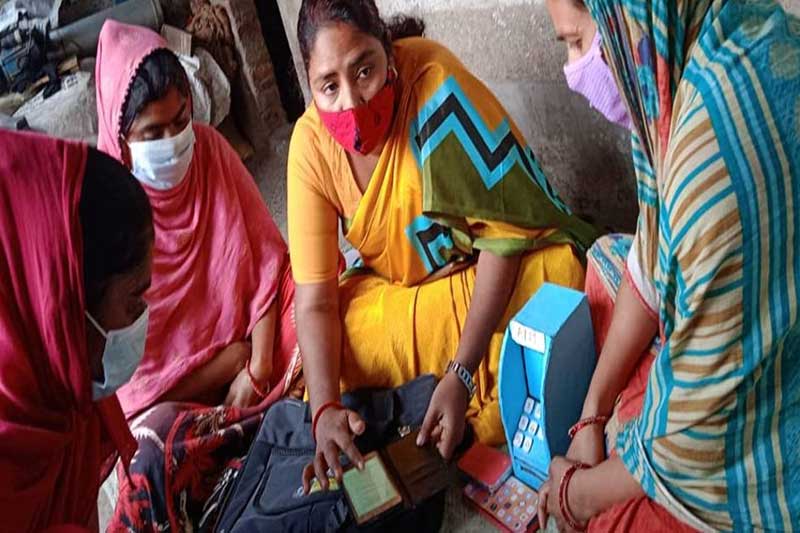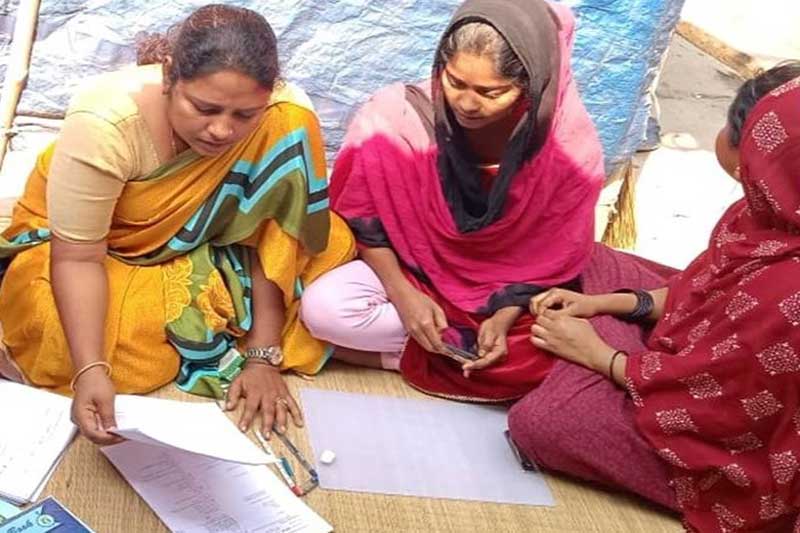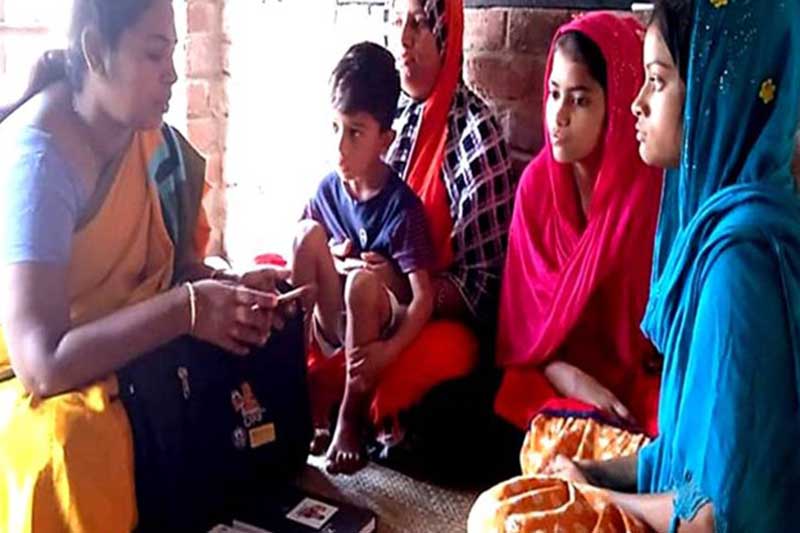 To support her family sometimes back she started working in a Non Profit Organization and imparting Private Tuitions.
At being interviewed and selected she is now a busy Digital Sakhi educating the rural communities on various Digital Payment modes AND Digital & Financial Literacy.
Rahima initially faced resistance from the target rural communities after being appointed as a Digital Sakhi for being misinterpreted over the issues came up with new Government Orders on Citizenships. Gradually with her patience, innovative ideas and excellent communications skills Rahima came over all the impediments and now being accepted as a friend of the community popularly being called Computer Didi. Since then she remained a successful and committed Mobilizer in promoting on Financial Aspects of Savings, Digital Mode of Payments, Essentiality of Banking etc. to the villagers.
While explaining on various Digital Mediums in Financial Services she exhibited her innovative skills in creating and demonstrating various models of ATM[1], POS[2] etc.
While covering moiré than 1000 people under the purview of this programme she has been catalyst in linking many of them with various Government Social Security Schemes like Swasthya Sathi, Nirman Karmi and Krishak Bandhu Scheme, APY  etc. and help them became self reliant citizens both financially and socially. Rahima's ascension as a successful Digital Sakhi from a mere rural graduate belonging to a family with extreme hardships could be a tale of inspiration for many like her in the remote villages and also in the bigger cities.
---