Name – Sutapa Das Manna , 27 years
Address
Vill. Chak Gajipur; P.O. – Lakshya;
PS: – Mahishadal, Dist. East Medinipur
Husband's Occupation: – Teacher
Daughter: – Adrija Manna, 3+ years
Date of joining in Digital Sakhi Programme –
17th December 2019
Her annual Income: – INR 60,000 per annum (2020 – 21)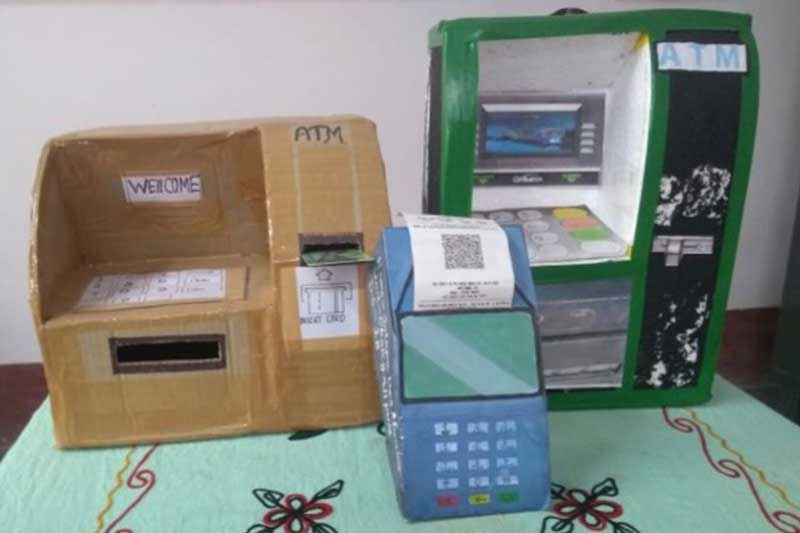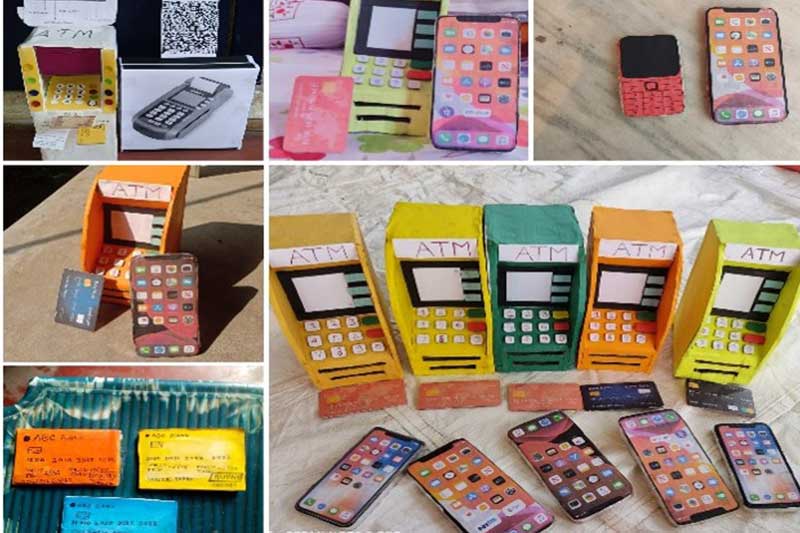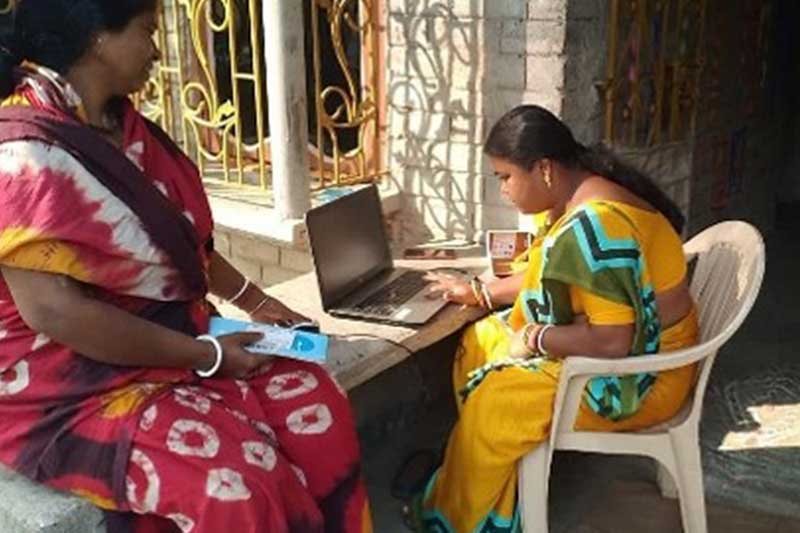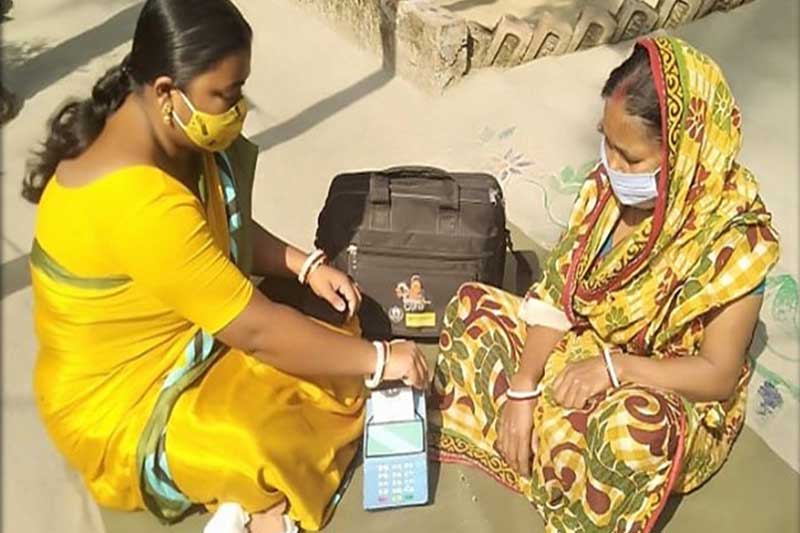 Alike many other rural girls Sutapa grew up in a poor rural family where education still considered a luxury – more specifically for women. Her father was a Daily Wage Labourer with uncertain earnings. Experiencing the drudgery of poverty ever since early childhood she became determined to join hands in family earnings and not to continue as burden for her family. Yet she continued to face the conventional ignorance for girl children and the social strong arming for being married soon. In such context with firm determination she completed her Secondary Level Studies (10th standard board examination) with First Division Marks (more than 60%).
Her strong conviction and performance in studies, enthused her father so much that even facing the steep financial hardship he decided to support Sutapa in completing studies at least till graduation. Thus she completed her Graduation with Honors Sanskrit from Mahishadal Girl's College of Vidyasagar University. She has been a Cadet for N.C.C (National Cadet Corps). She also has been an active member of N.S.S. (National Service Scheme) during her student days. She participated in the Inter Sub-divisional annual athletic meet and Inter District women's athletic championship also. Though, all her winning accolades ended at the Domestic Front only. She got married. Ever since, a Diploma in Computers Sutapa was leading a life of a mere rural homemaker only.
But the next innings of establishing her own identity was yet to come – that she received at being selected as an eligible candidate for being a Digital Sakhi. Sutapa was thrilled at getting the opportunity to prove her ability once again. With running times and space she proved her learning inclination once again – now a well-trained Digital Sakhi conversant in digital gadgets- Android phones, Tabs, Laptop etc.
She is now a Popular Face as an Educator in the greater Community – encouraging and educating the remote rural people and many other women like her in Digital Modes of Payments, Financial Aspects etc.
Sutapa portrayed her innovativeness in creating various models on ATM Machines, ATM Card, QR code, Messing System USSD, Method of Keypad, Smart Phone usage etc. With an innate artistic approach, propensity of a Teacher and entrepreneurship of a true Social Change maker she has developed so many models for making her demonstration closer to the heart of people she is working for – creating more reliance, more trust.
After receiving the trainings on Module 3 & 4 Sutapa has started a Customer Service Point Bank at home making Digital mode of payments easier to villagers, e.g. withdrawal & deposit money from bank, transfer money, DTH & mobile recharge, balance check, electric & gas bill payments, insurance premium bill payments and many more.
Sutapa lost hope to build her identity at her own effort ever since she got married and became a mother. The opportunity she received has created a turning point for her and shaped her personality afresh. And now called Computer Didi, by the people she educates, with adoration and respect. The journey of her transition can thus be lesson for many others like her from villages – remote and deprived- yet not impossible…