The Ipshita Memorial Trust was created in the memory of Ipshita Roy, beloved daughter and sister, who passed away in a tragic road accident in 2010. She hailed from a family of doctors, who are still recovering from this irreparable loss. To carry her legacy forward, the Ipshita Memorial was created with one of their main objectives being providing medical services to the poor and deprived people. This UK based charity is spearheaded by Ipshita's father, Dr Sunil Roy.
Swarnalata Sabuj Seva Sadan – the rural hospital operated by Sabuj Sangha in Nandakumarpur, South 24 Parganas, has a similar tragic story to tell. Swarnalata Das, a 34-year old, died at childbirth due to lack of medical services in the locality. She was the mother of Mr Ansuman Das, who is now the Director & Secretary of Sabuj Sangha.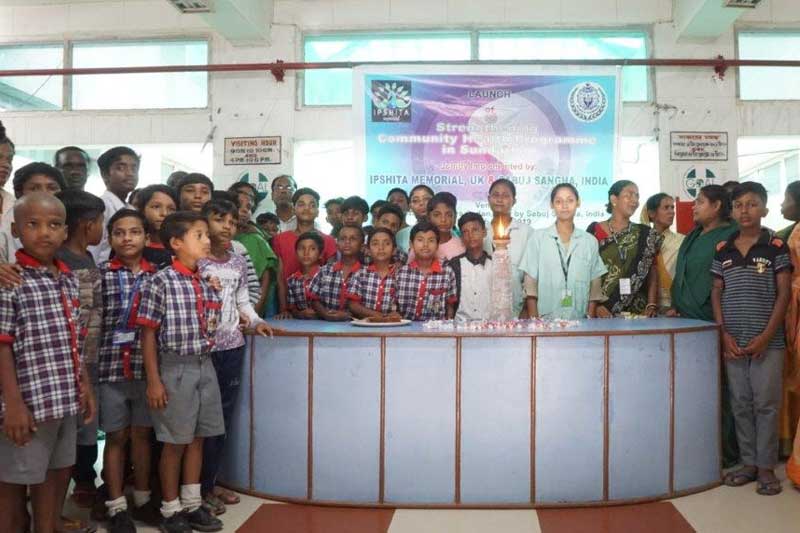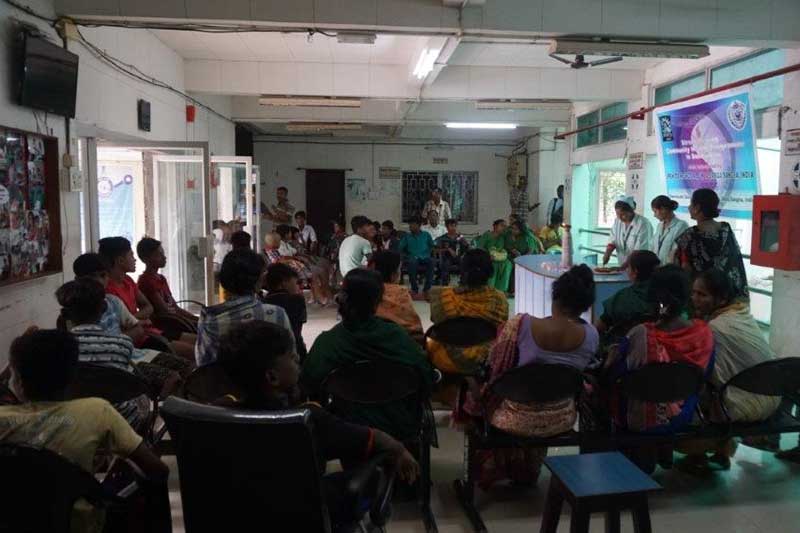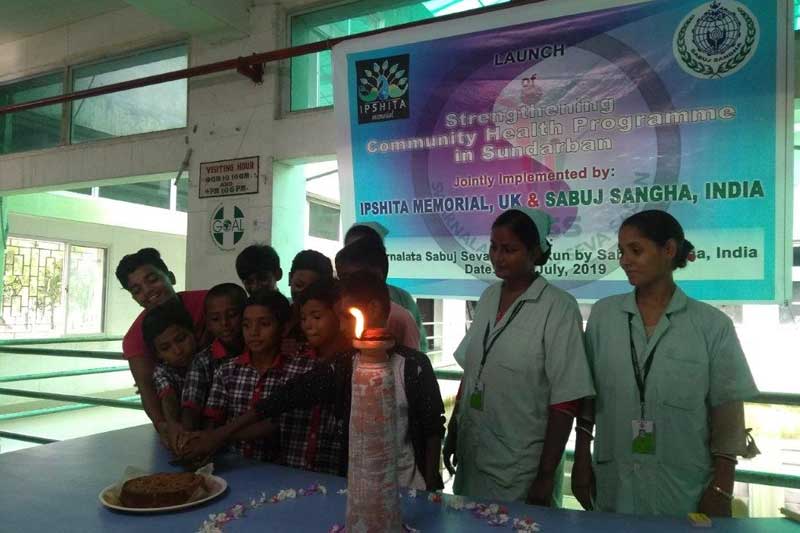 These two charities have come together to provide medical support to the underprivileged rural communities in Sundarbans area. The Ipshita Memorial raises funds from family and friends and through events. The Ipshita Memorial started a partnership on 24th July 2019, with Sabuj Sangha, to support a doctor's honorarium at the Swarnalata Sabuj Seva Sadan. Dr Amitava Chowdhury is a public health expert and has dedicated his entire work towards the benefit of the rural population in Sundarbans.
He has developed an innovative community health programme that ensures safe motherhood, through rigorous capacity building and training of local women so that the healthcare skills are retained within the community.
The inauguration programme was held in the Swarnalata Sabuj Seva Sadan campus with lighting of the lamp and cake cutting. Children and members of the local community, board members and staff of Sabuj Sangha and Swarnalata Sabuj Seva Sadan attended the programme.