The Watch & Awareness Team named Ashar Alo (Ray of Hope), comprising of girls from the Nayantara programme consistently advocate girl child rights and have vigilant eyes on any form of child exploitation and ignorance, in the vicinity and beyond. They are mentored and closely monitored by the team from Sabuj Sangha.
Recently, it has created a significant instance by preventing a child marriage incident at Nandakumarpur village of Sunderbans (South 24 Parganas district, West Bengal, India). A girl named Pratima*, a student of 10th standard, was being forced by her family members to get married at the age of sixteen years.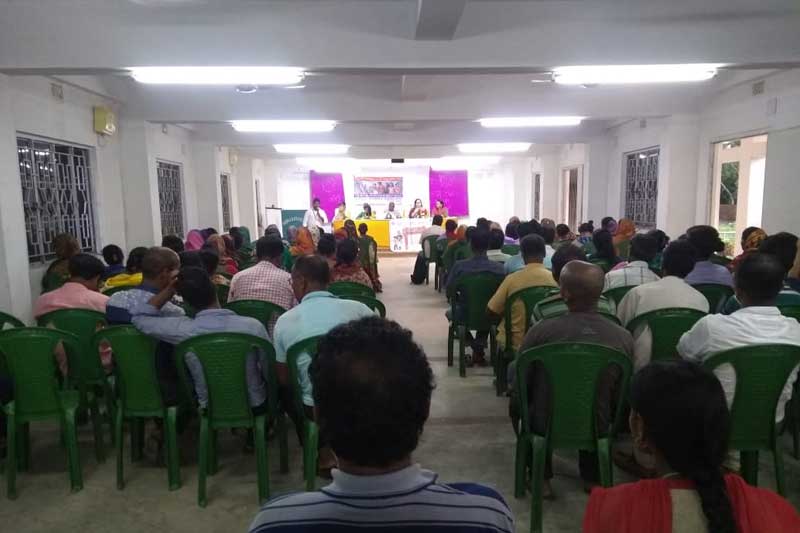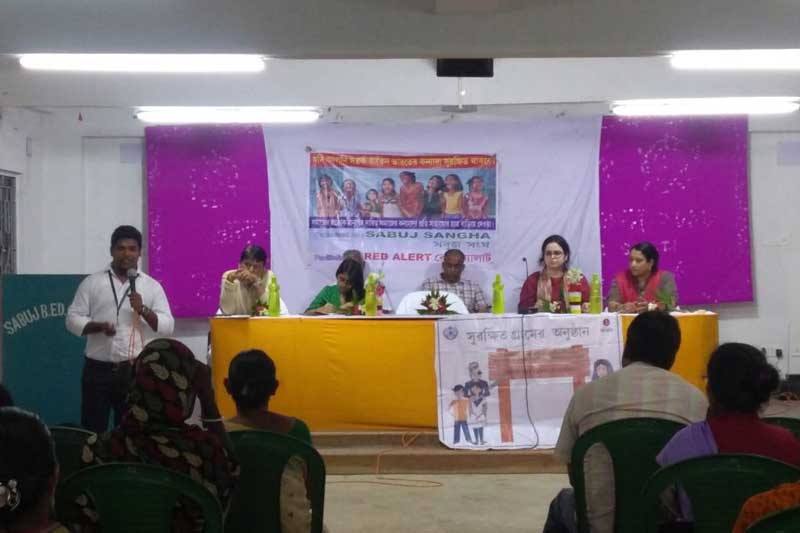 Pratima's father passed away many years back. Pratima's mother, elder brother and other family members had organised to get her married on 21st May 2019. Her family also forced her from not going to school since few days from before the incident.
On knowing the incident the team members of 'Ashar Alo' took the matter as a challenge to reach their objective of every girl child being educated and independent. They visited Pratima's school immediately, talked to the teachers and classmates to find out more about the matter. They visited Pratima's house on the day before the marriage was going to take place. On seeing the pandals and other arrangements of marriage they confirmed the authenticity of the news.
After visiting Pratima's house, they urgently informed in detail about the matter to Nayantara Programme Coordinator and Supervisor. Childline 1098, the National 24X7 Child Helpline, was called immediately. Soon the Police Force from the local Police Station visited the house to intervene, prevented the marriage to happen.
This incident has created sensation in the area leaving some everlasting deep positive impact:
1. The local area people have become aware and alert strongly on the vigilance and proactive works of 'Nayantara Girls';
2.Strong message established to those who are still ignorant and rigid at their patriarchal customs of getting the girl children married at a very young age;
3.The 'Ashar Alo' Team members formed by Nayantara Girls themselves have now become confident and stronger at their own abilities.
Further, an event was held on 3-4 June with My Choices Foundation – a partner of Sabuj Sangha – in which all the Nayantara girls attended and shared their learnings from the programme. The representatives from My Choices Foundation also shared their inputs during sessions with the girls. It was a great motivation for the girls, and we hope that they continue to inspire other girls in the community for their better future.