Sabuj Sangha as a prominent grass-root Civil Society Organization of West Bengal remained Partner with L&T Financial Services since last three years starting with 35 villages at Tamluk and Haldia sub-division is implementing a major women empowerment programme through Digital and Financial Literacy and financial inclusion now being endeavoured at 133 villages at 12 blocks of East Midnapore district in West Bengal.
The energetic Digital Sakhis as the Face of the initiatives is consistent at their efforts in volunteering to create a 'digitally empowerment' economy for around 5 Lakhs beneficiaries – Paperless and Cashless.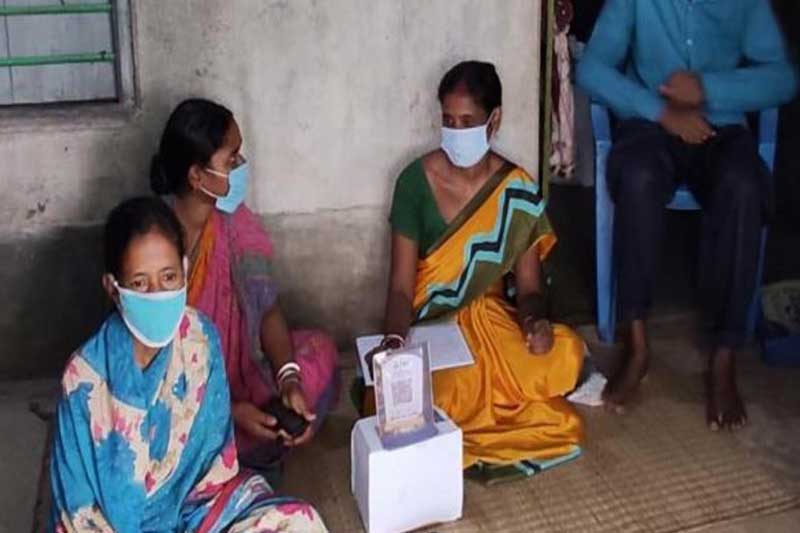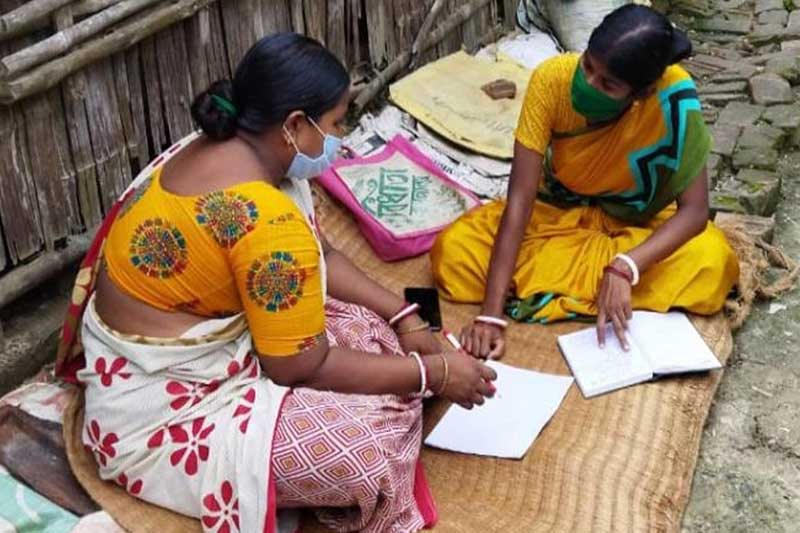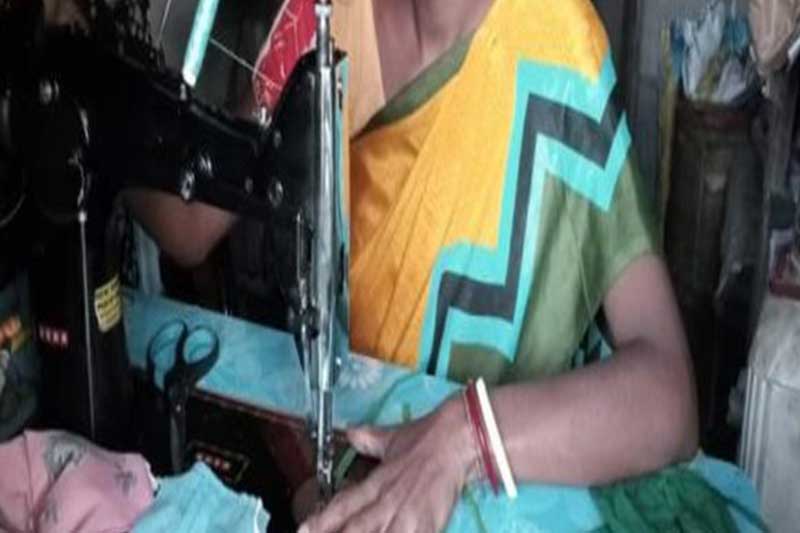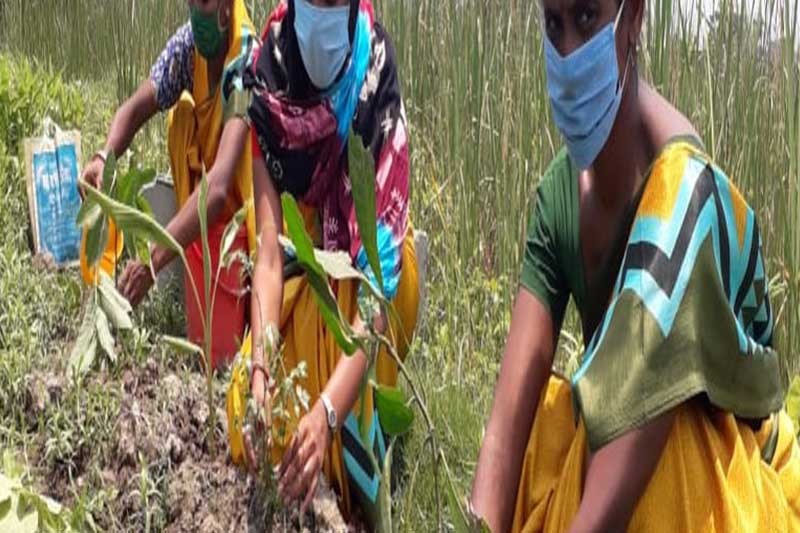 Among many remote and near places of Tamluk Sub-division Radhaballavpur is one such area within Tamluk Municipality at the borderline of Gram Panchayat Areas where these Digital Sakhis. The inhabitants of Radhaballavpur are majorly marginalised –economically and socially. They sustain with a steep finance from the cultivation, animal rearing etc.
In such a context our three (3) Digital Sakhis viz. 1. Madhabi Khatua, 2. Krishna Rana Adak and 3. Paramita Chandra have created sensation and made the people here move ahead towards a Smarter Life with more earning avenues and more opportunities to save for a better living. They are now extremely bust in educating, mobilizing and supporting the semi urban communities here learn digital financial literacy.
Equipped with the knowledge of financial SMART planning, budgeting through various demo models of ATM machine, ATM Card, Mobile Phone, Fund Transferring Apps, Bank cheques, Online shopping Apps etc. they are now trimming the lives of many other rural women who are getting motivated with their interventions.
These initiatives are energizing the people here, specifically the women in participating in broader economic activities and support their own families by extending their conventional livelihood practices like agriculture and also with entrepreneurships.
In the entrepreneurship initiatives for the women here Digital Sakhis has remained catalyst for the all 6 trades those were identified to be supported viz. Poultry, Goatery, Agriculture, Fisheries, Dairy Farming and Small Business endeavours.
The women entrepreneurs here are now equipped with the knowledge of Savings, Budgeting and also proper investing. These are making their lives more livable more smart.
The Sakhis have also been active in supporting and mobilizing people for Vaccinations against Covid -19 by helping them registering their names through the Govt. App namely 'Cowin'. They are still consistent at their efforts to educate the people with the Covid -19 Vaccination Module and also by distributing Masks.
The Sakhis are supporting and mobilizing the communities here with various government entitlements like-PMSBY,PMJJBY, APY, Krishak Bandhu, SWASTHYA SATHI, Bangla Swasthya Bima Yojana, SHG scheme, Special pension scheme (OAP, Widow pension, PH pension Scheme, Farmers pension) NRLM (Ananda Dhara), Krishna Credit Card, MGNREGA, Pradhan Mantri Krishna Nidhi, Kanyashree, Swami Vivekananda Scholarship etc.
Thus Digital Sakhis have entitled 1196 people with such schemes.
But the most noticeable initiative made by the Digital Sakhi is purchasing a tailoring machine by making a smart plan every month and thus starting a small business.
These stances has not only empowered the Digital Sakhis themselves with capacities enhanced and challenges met out but also inspired quite a number times women and other marginalised people who are still living a life of apathy with no ambition.